Snack Defense Herbalife
Support healthy glucose levels with Snack Defense Herbalife. Snack Defense contains chromium, which your body retains less as you age, so you can supplement your chromium levels with this convenient tablet. Chromium is an essential trace mineral that promotes the natural regulation of sugar in your body.
Key Benefits – 

Snack Defense Herbalife
Provides support for

healthy glucose metabolism

Helps prevent chromium deficiency
Helps the body metabolize carbohydrates and fats
Package: 60 tablets
Fast Facts
Supports blood sugar levels already within a normal range with gymnema and chromium.
Usage – Snack Defense Herbalife
For adults, take one to two tablets daily, preferably with a meal. Snack Defense can be taken any time of day or night.
Summary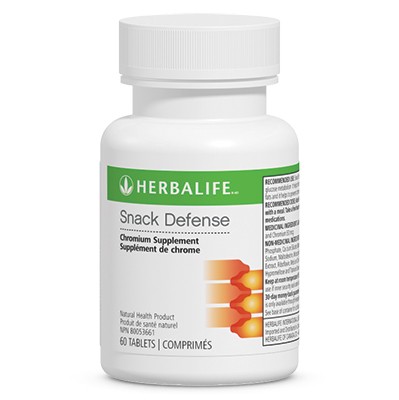 Brand Name
Product Name
Price
Product Availability